When you think of new and innovative approaches in digital marketing, you cannot undermine chatbots and the best chatbot examples. Chatbots are presently used across various websites with exceptionally rapid growth as a marketing tool. On the other hand, chatbots are providing the best advantages of automation and personalization for businesses as well as customers.
If you wonder, 'what are chatbots,' then you need to understand that it is a basic messaging application that helps customers interact with a business. Chatbots can help customers on a business website with different tasks such as solving common customer queries. They follow a specific set of rules for answering the questions of customers.
List of Companies Presenting Best Chatbot Examples
The benefits of chatbots have helped in finding new ways for engaging current and potential clients while reducing bounce rates. With chatbots gaining popularity exponentially, let us go through some of the top chatbot examples that will make news in 2021.
The first entry among chatbot example websites refers to Capital One. As a diversified bank with a varied range of financial products and surveys, Capital One extends its chatbot, Eno, to support customers in managing their money. Users can leverage Eno for reviewing transactions, analysis of spending habits, and tracking account balances.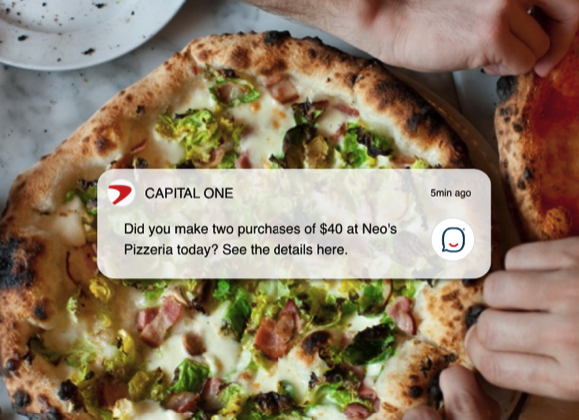 No one could skip the name of the WHO bot when it comes to chatbot examples in 2021. Users can access the WHO bot on WhatsApp, and it was a crucial player in the provision of necessary support to people during the global pandemic. The WHO bot helped in clarifying many myths and concerns during the pandemic alongside providing pointers on safety.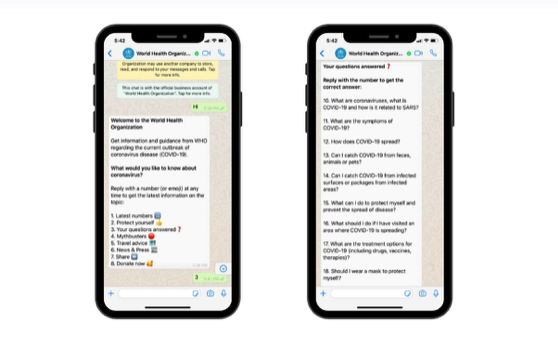 Another notable name that pops up when talking about chatbot conversation examples is the National Geographic chatbot. National Geographic created the Einstein bot for promoting their new show, Genius. The Einstein bot follows a conversation with users and provides information regarding the show and other relevant bits in reply to user's queries.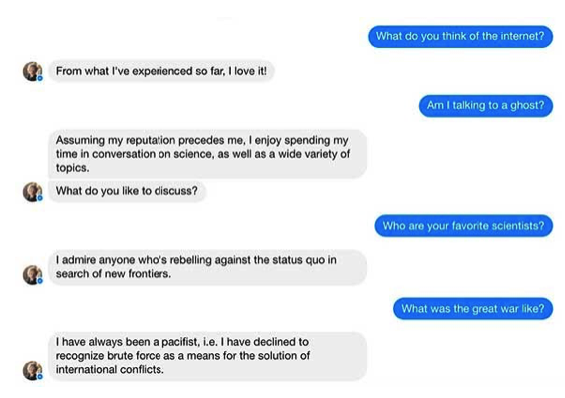 KIA Motors have also employed one of the notable chatbot examples for improving their capabilities in sharing information. The chatbot Kian engages in conversation with around 115,000 users weekly with an astounding 21% conversion rate. Kian has been successful for KIA Motors in replicating human interactions for connecting with users on a personal level. It can also provide different services to customers in one specific place with the guarantee of bill payment options, store locator, and roadside support.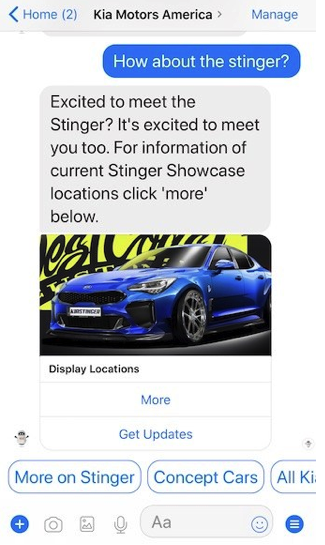 You will also find better advantages of chatbots in the example of Duolingo. The chatbots on Duolingo offer flexible channels for learners to support them in practicing their knowledge and skills effectively. Therefore, Duolingo gives the chatbot conversation examples for tailoring the design of your bot. In addition, they can also provide an interactive and efficient method for accessing various language-tutoring bots. As a result, users can have the best learning experience by using chatbots.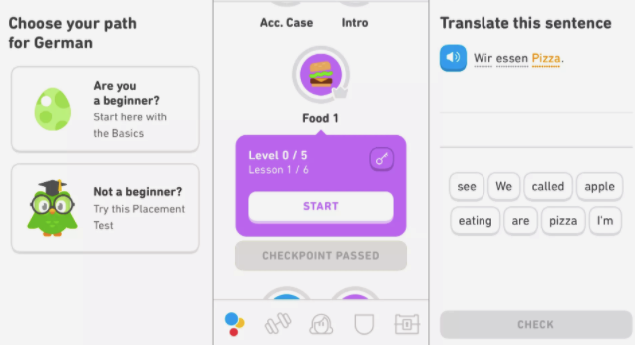 There is no way in the world that you are not aware of chatbot examples with the name of Google Assistant in it. Google Assistant works perfectly as a digital concierge and serves the role of a response suggestion engine across messaging platforms of Google. In addition, the Google Assistant could answer questions and also learn about users for offering personalized suggestions and news. Furthermore, Google is also working on the introduction of new features such as 'Scheduled Actions' in Google Assistant.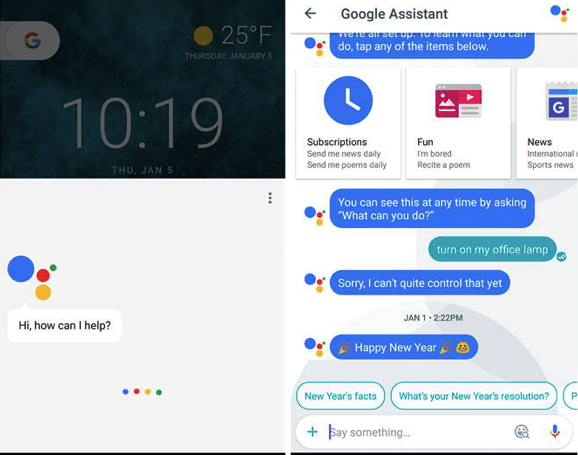 One of the top rail passenger services with operations in the USA, Columbia and certain regions of Canada, AMTRAK, is also a top entry among chatbot examples. The chatbot on the company's website offers a simplistic and engaging alternative for ticket booking through the traditional approach. 'Julie,' the company's chatbot, could give easy and helpful answers for information and ticket booking.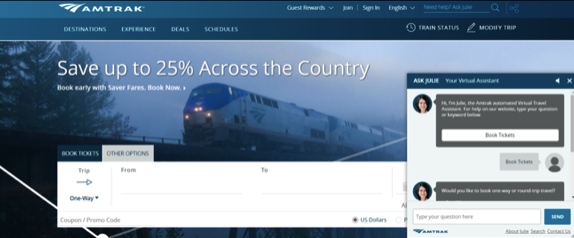 It is also important to reflect on Whole Foods as a competitive entry among chatbot example websites. The Facebook Messenger bot of Whole Foods can provide helpful support in finding recipes and other product recommendations. Users don't have to search here and there to find their desired information. As a result, customers are more likely to find the information they want faster than possible. In addition, the chatbot also offers diet-specific recipes, thereby including every user.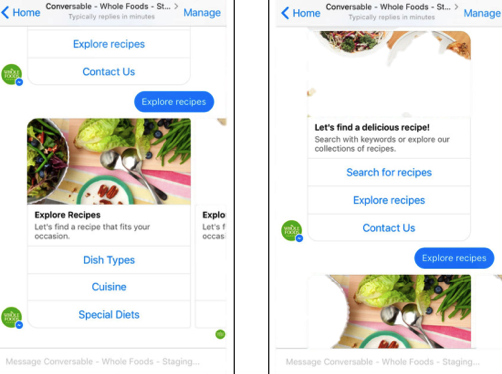 Final Thoughts on Chatbot Examples
On a concluding note, it is clearly noted that the top chatbot examples for 2021 have distinct functionalities. However, the most common trait among all the examples refers to the benefits of chatbots in accessing information. Users could find the information they are looking for without any difficulties.
At the same time, chatbots also focus on personalization so that customers don't feel like talking to a robot. In the long run, the developments in chatbots would create new approaches for businesses to interact with their customers. Most important of all, reflecting on the examples of popular chatbots gives the impression of ideal traits for an effective chatbot. Learn more examples of chatbots right now to know about chatbots in detail!
Want to make your business an example for others? Want to exhibit outstanding growth in your business with chatbots?
Tell us about your business and we'll create a customized chatbot for you as per your requirements.